"Ocimum basilicum var."
Annual
Container Sizes: 3" Herb, 1 Quart Herb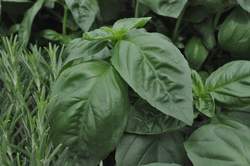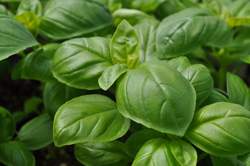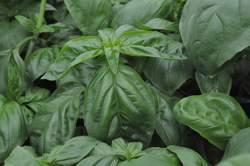 Large, green, aromatic leaves have a spicy clove fragrance and add wonderful flavor to tomato sauce, pesto, and salad dishes. One of the most popular herbs we grow. Pinching will promote branching and result in higher yields. Plants require moist, well-drained soil.