"Coriandrum sativum 'Slow Bolting'"
Annual
Container Size: 3" Herb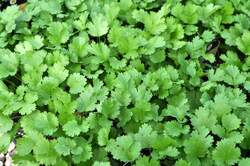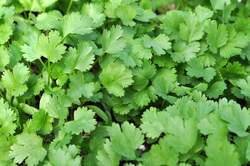 Special slow bolting strain prized for a longer harvest of the fresh, flavorful, green leaves. A classic culinary ingredient for salsa, salads, rice, beans, poultry, fish and guacamole. Crushed seeds add a spicy lemon tang to recipes. Cilantro will thrive in average, moist soil. Coriander/Cilantro was the 2017 International Herb Association Herb of the Year!