"Pelargonium Rober's Lemon Rose"
Annual
Container Sizes: IMPACT Herb, 1 Quart Herb, URC, 105-O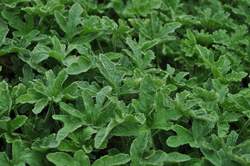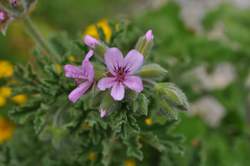 Distinctive lemon-rose scented leaves and edible lavender flowers bloom on vigorous plants. Ideal as a fragrance for potpourri and for planting in the garden or patio container where the scented foliage can be enjoyed. Attracts hummingbirds and butterflies.