"Gold Fountain Sedge"
Zone 5
Container Size: 1 Quart Perennial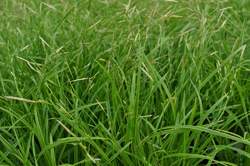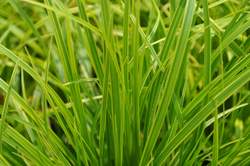 This sedge features clumps of narrow dark green leaves that have a golden border. Striking when planted in large groups, the plants perform best when planted in moist soil of average fertility. A perfect choice for the woodland border. Cut back the previous seasons foliage in early spring before new growth emerges. Insignificant tan seed heads.