"Japanese Blood Grass"
Zone 5
Container Size: 1 Quart Perennial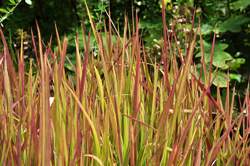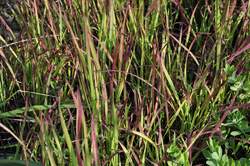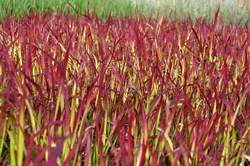 Upright plants are formed from green leaves that are tipped in bright crimson-red. The red coloration intensifies throughout the summer and fall at which time the plants are primarily red. Plants are known to spread aggressively when planted in ideal moist soil situations and are considered invasive and banned in some states. Best foliage color is attained in full sun. Insignificant flowers.