"Snowdrop Windflower"
Zone 4
Container Sizes: IMPACT Perennial, 1 Quart Perennial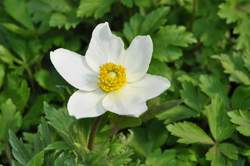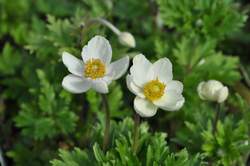 Fragrant, slightly nodding, cup-shaped white flowers with yellow anthers are produced in spring on compact plants. The flowers give way to white seed heads that compliment the deeply-lobed medium green foliage. A beautiful plant that will slowly spread to form a nice colony.