"Dwarf Japanese Barberry"
Zone 4
Container Size: 3.0 Gallon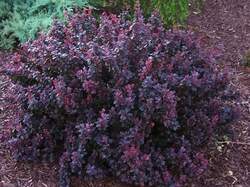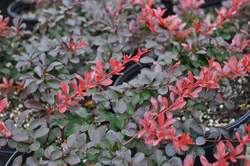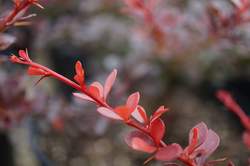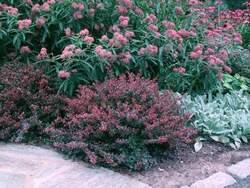 Known for its beautiful burgundy summer and fall foliage, 'Crimson Pygmy' stays extremely compact and has a nice rounded habit. Insignificant pale yellow flowers bloom in late spring and mature to numerous bright red berries in the fall. The berries often remain after the leaves have dropped, giving it a longer season of interest. Plants grow best in full sun or part shade and average to dry, but well-drained soil. Deer resistant.