"Dwarf Butterfly Bush"
Zone 5
Container Size: IMPACT Perennial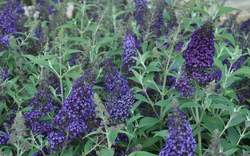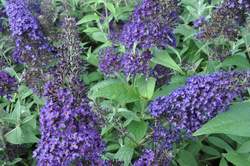 Dark purple flower panicles bloom on well-branched stems from late summer to early fall. A wonderful plant to attract butterflies and hummingbirds. Plants benefit from a late-winter pruning and are often slow to break dormancy in spring. Prefers well-drained soil. An introduction from Walters Gardens, the MONARCH® Collection of dwarf butterfly bushes have a compact, rounded growth habit.