"Japanese Falsecypress"
Zone 5
Container Size: 3.0 Gallon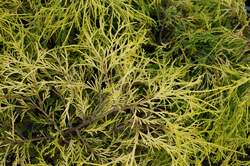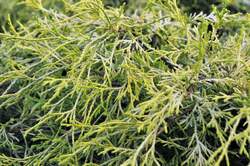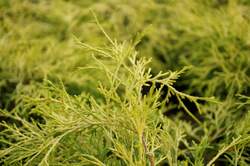 'Golden Mop' is a mounded, slow-growing, dwarf shrub that typically grows to 2-3' tall and as wide over the first 10 years, eventually maturing to as much as 5' tall. This easily maintained plant with stringy, whip-like foliage rarely needs pruned. Its golden yellow foliage color remains year round and is best achieved in full sun. Easily grown in average, medium moisture, well-drained soils in full sun to part shade.