"Pelargonium Old Fashioned Rose"
Annual
Container Size: 1 Quart Herb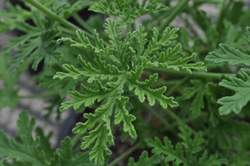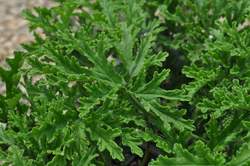 Deeply cut leaves have a wonderful rose fragrance when brushed or crushed. Edible pink flowers bloom in summer and have a peppery taste. The flowers are often used as a lovely garnish for salads or entrees. Ideal for patio planters or the edge of the garden where the scent can be enjoyed. Scented leaves are popular for use in making potpourri. Plants require little care and grow best in well-drained soil. Attracts hummingbirds and butterflies.