"Feather Reed Grass"
Zone 5
Container Sizes: 1 Quart Perennial, IMPACT Perennial, PRO #1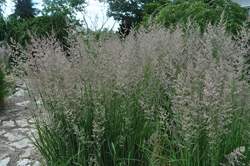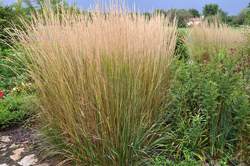 A strong growing, clump-forming ornamental grass that is prized for its foliage and early bloom! Narrow, stiff, green leaves give way to purplish-green flowers in summer. The feathery flowers spikes turn golden-tan as the seeds mature and add a nice vertical element to the garden. Easy to grow in average, medium to wet soil, and will also perform well in heavy clay. 2001 Perennial Plant Association Perennial of the Year.