"Feather Reed Grass"
Zone 5
Container Sizes: 1 Quart Perennial, IMPACT Perennial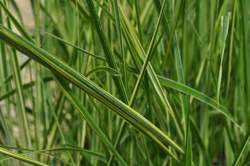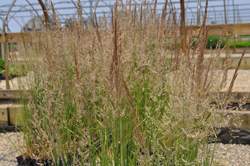 A variegated selection with green foliage that is edged in creamy-white and tinged with pink as it emerges in spring. Plants are prized for their early summer tan seed-heads that create lovely vertical structure in the garden. The foliage looks best when grown in part-shade and average garden soils that are kept moist in the heat of summer. Foliage turns tan and continue to provide interest to the garden in winter.