"Broad-leaved Sedge"
Zone 5
Container Size: IMPACT Perennial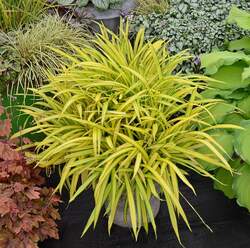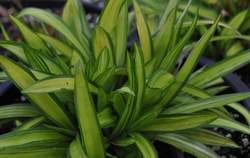 A beautiful sedge with bright banana-yellow leaves that have a narrow green margin and stripes. This bright selection is sure to liven up your shade garden and also an ideal choice to add color and texture to containers. Grows best in moist soil conditions.