"Rosmarinus o. 'Barbecue'"
Annual
Container Sizes: 3" Herb, 1 Quart Herb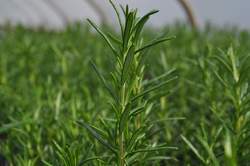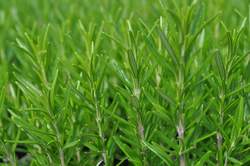 Barbecue rosemary has thick, strong stems, perfect for using as a skewer for kabobs! A hint of rosemary will be in every bite! This tall upright plant has large, light green foliage and misty blue blooms. Perfect for containers and topiary. Plants require well-drained soil and full sun.