"Thymus pr. 'Pseudolanuginosus'"
Zone 5
Container Size: 3" Herb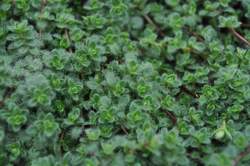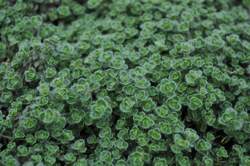 A delightful evergreen variety that forms a dense fuzzy mat in the landscape. The fuzzy, silvery-gray foliage creates a soft woolly appearance. Pale pink flowers bloom in midsummer. Plants tolerate moderate foot traffic and will perform best in light, dry, well-drained soil.